Outside Scholarships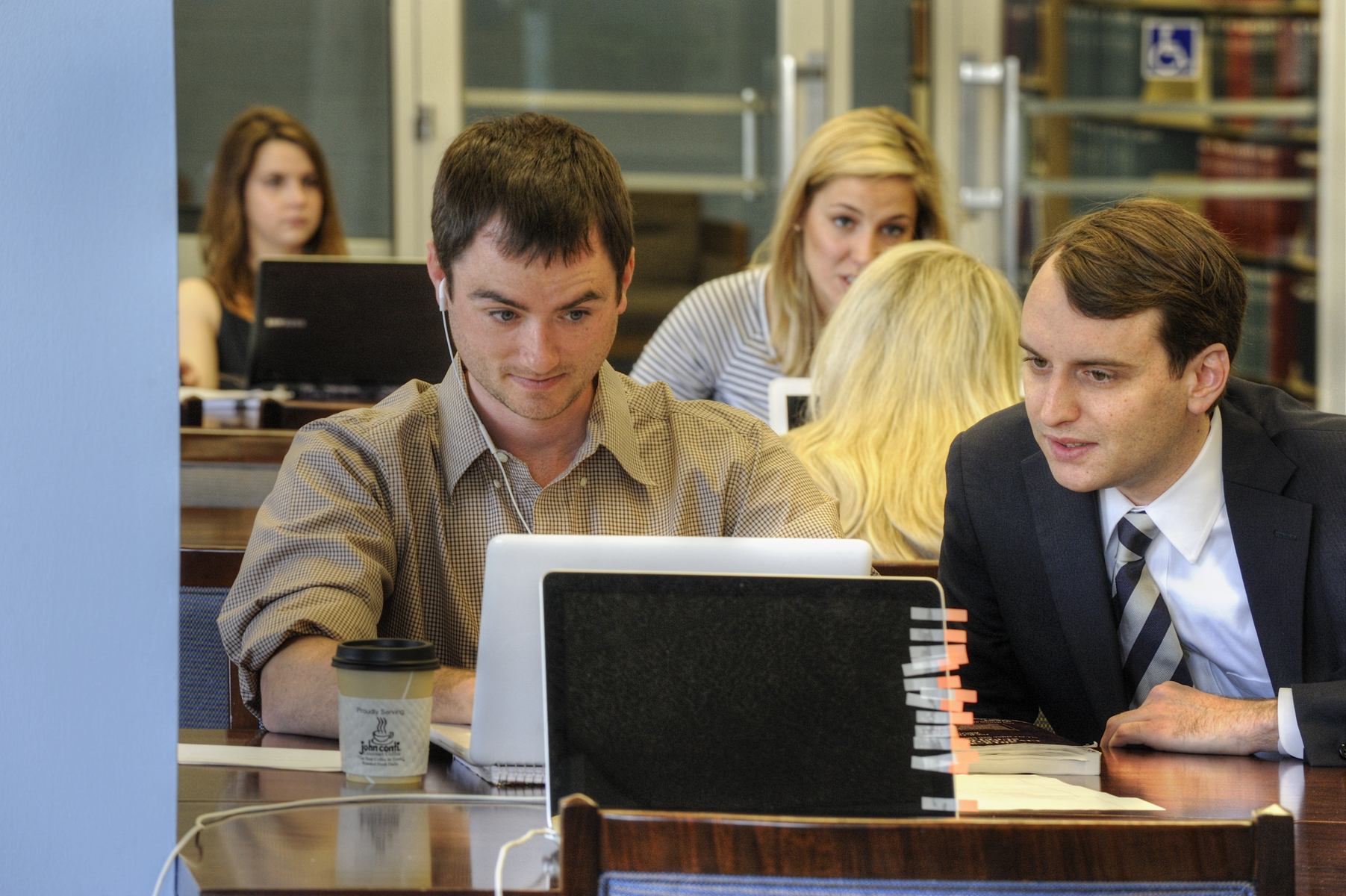 ​
The Blanch Law Firm Scholarship Award
​
​
Deadline: 
Rolling - Submissions due within 14 days of receipt of assignment.
ELIGIBILITY
The contest is open to all students. Ambitious applicant are permitted to submit multiple articles. No co-authored essays are accepted.
REQUIREMENTS
Essays should have a minimum of 2,500 words. Links to all sources must be included in a footnote.

Entrants may seek general feedback on their draft essays from professors, or colleagues. An essay submitted to the competition, however, must be entirely the entrant's own work product and may not be written or edited by any other person.

The essay should be typewritten, double-spaced on 8 1/2″ x 11″ pages. The number of words on each page should be entered on the bottom right hand corner of each copy. The total number of words should be entered on the last page. In computing the number of words, all articles and prepositions should be counted. Count numbers and abbreviations as words. For example, F.2d = 1 word; 746 F.2d 619 = 3 words.
FINANCIAL AWARD
* Cash awards totaling $5,000.

* Authorship – publication credit

* An opportunity to come work with our lawyers in New York City for a one day.
Deadline: Rolling - Submissions due within 14 days of receipt of assignment.
Award Amount: $5,000 
Application Information Here​
---
Thomas Law Offices Offering $1,000 College Scholarship
​
Deadline: July 12, 2019 
Thomas Law Offices, a personal injury law firm in Louisville, Kentucky, is offering a once-yearly $1,000 scholarship to students who are currently attending or plan to attend their first year of college or graduate school in the upcoming fall semester. The rising costs of education are continuing to be a hardship many students struggle to overcome. Our Louisville personal injury lawyers believe that by helping students overcome those struggles, our world can become a brighter place for future generations. This scholarship gives us an opportunity to do just that.
We first started the scholarship in 2016.
Scholarship Details and Guidelines
Students can be attending or planning to attend any college or graduate school in the United States.
To receive scholarship funds, you must be living in the United States (with a U.S. mailing address) at the time of the scholarship's due date.
All applicants must be attending or plan on attending for their first year.
As proof of your first-year status, you will need to submit a digital copy of your acceptance letter—complete with the college letterhead—from that college.
All applications for the current semester are due by Friday, July 12, 2019.
Essay Topic
To apply, you'll need to submit a 500+ word essay on the following topic:
Explain a time that you were truly grateful for someone else's help and how it impacts you today.
Once the application period closes, Thomas Law Offices will determine a winner based on the following factors: feasibility, originality, creativity, and the applicant's level of knowledge in the topic as well as their ability to write a well-crafted essay. We aren't necessarily looking for an "A"-grade essay from an English or law student, but rather an essay that explores the topic uniquely.
By submitting your essay to us, you agree that your essay may be featured on our blog. We will publish the winning essay as well as a couple of the top contenders. Published essays may appear with minor edits in place.
Deadline: July 12, 2019 
Award Amount: $1,000
Application Information Here
---
2019 Rizio Liberty Lipinsky Law School Scholarship
​
Deadline: May 1, 2019 
In America, we're incredibly fortunate to be granted the inalienable rights to life, liberty, and the pursuit of happiness. Thanks to our incredible justice system, we also have the right to speak up and seek recourse – often through an attorney – when those rights are violated. The attorneys at Rizio Liberty Lipinsky Law Firm are honored to perform this important work each and every day, for victims of personal injury, illegal and unfair employment practices, and victims of other civil rights violations. Suffice it to say, it is an extraordinary honor and privilege.
But as remarkable as our justice system is in the United States, it is also a complex system, and rights violations run rampant. This is precisely why it is important for us to support the next generation of those who plan to fight for fairness for others.
Through our 2019 $10,000 Rizio Liberty Lipinsky Law School Scholarship, we provide financial aid (in the form of money for law school) that an aspiring advocate needs, so you can focus on your post-graduate legal studies, internships, legal clinics, and other hands-on experiences, which will aid in your development, as you become the type of attorney your fellow Americans need.
Law Scholarship Requirements:
For the inaugural Rizio Liberty Lipinsky Law Scholarship, we want to learn why you're pursuing a career in law. In an essay of 1,000 words or less, please tell us what inspired you to pursue a law degree, what you hope to accomplish upon graduation, and why it is important to you to fight for the rights of your fellow citizens.
Eligibility:
Open to future law students who have accepted admission into law school for the 2019/2020 academic year, and to current law school students who will still be in law school throughout the 2019/2020 year.
Eligible students must meet one of the following requirements:
• Future students: Student must be planning to attend law school in the 2019/2020 academic year.
• Current students: Student must be enrolled in law school, and for the 2019/2020 school year.
Law School Scholarship Application Process:
In an essay of 1,000 words or less, please tell us why you're pursuing a legal career, what you are passionate about, and how the scholarship will allow you to perform your best in law school. Will you be able to free up time and accept a valuable internship? Are there particular volunteer or pro bono services you'd like to be able to participate in, but you need financial help? Explain how this scholarship will enable you to maximize the opportunities to be a voice for victims of injustice. Please email your submission to: lawscholarship@riziolawfirm.com.
Deadline: May 1, 2019 
Award Amount: $10,000
Application Information Here
---
---
ChapmanAlbin Scholarship for Law Students
Deadline: July 15, 2019 
ELIGIBILITY
Law student planning on attending, accepted to attend, or currently attending an accredited law school in the U.S.
U.S. citizen 18 years or older
Applicants may not be current or past employees of ChapmanAlbin or be directly related to a current employee
REQUIREMENTS
Completed scholarship application
300-500 word essay (specific topic details can be found on submission form)
An acceptance letter from an accredited law school in the U.S. (new students) or an unofficial transcript from an accredited law school in the U.S. (current students)
All materials submitted by June 15, 2019; late or incomplete applications will not be considered
All materials must be submitted electronically via the form on the ChapmanAlbin website (below)
FINANCIAL AWARD
Before receiving the award, recipient will be required to demonstrate enrollment at an accredited law school in the U.S.
A check for $1,000 will be made to the scholarship recipient's law school of choice to cover expenses
Scholarship is to be used exclusively to cover law school tuition and other related expenses such as books or room/board
Recipient is expected to submit receipts in accordance with IRS regulations
Deadline:July 15, 2019 
Award Amount: $1,000
Application Information Here
---
---
​
​