Outside Scholarships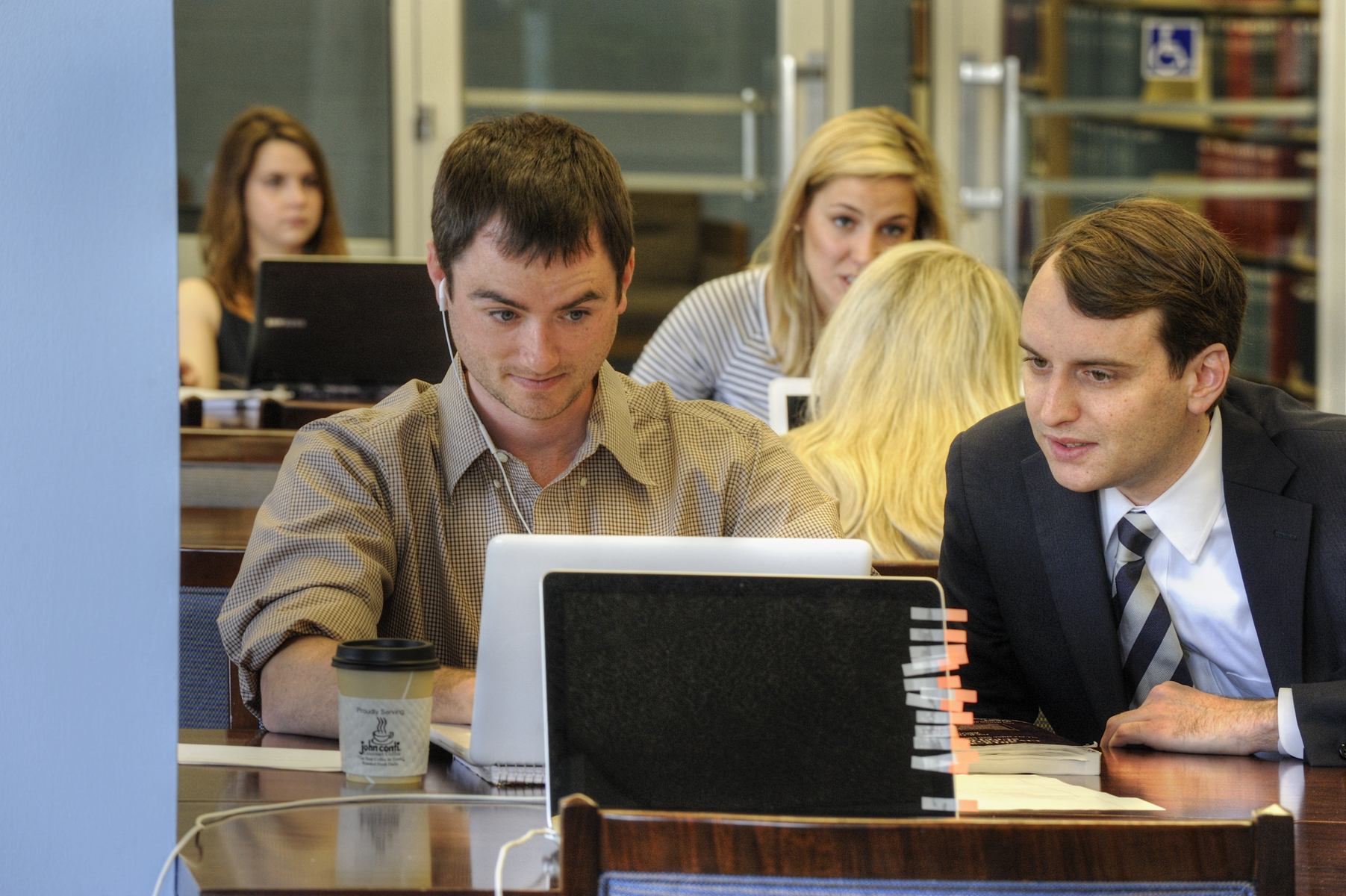 ​
The Blanch Law Firm Scholarship Award
​
​
Deadline: 
Rolling - Submissions due within 14 days of receipt of assignment.
ELIGIBILITY
The contest is open to all students. Ambitious applicant are permitted to submit multiple articles. No co-authored essays are accepted.
REQUIREMENTS
Essays should have a minimum of 2,500 words. Links to all sources must be included in a footnote.

Entrants may seek general feedback on their draft essays from professors, or colleagues. An essay submitted to the competition, however, must be entirely the entrant's own work product and may not be written or edited by any other person.

The essay should be typewritten, double-spaced on 8 1/2″ x 11″ pages. The number of words on each page should be entered on the bottom right hand corner of each copy. The total number of words should be entered on the last page. In computing the number of words, all articles and prepositions should be counted. Count numbers and abbreviations as words. For example, F.2d = 1 word; 746 F.2d 619 = 3 words.
FINANCIAL AWARD
* Cash awards totaling $5,000.

* Authorship – publication credit

* An opportunity to come work with our lawyers in New York City for a one day.
Deadline: Rolling - Submissions due within 14 days of receipt of assignment.
Award Amount: $5,000 
Application Information Here​
---
RICHARD D. HAILEY SCHOLARSHIP
The American Association for Justice's (AAJ) Minority Caucus is pleased to announce that they will award one law student the RICHARD D. HAILEY SCHOLARSHIP.
In 1997, Mr. Hailey was appointed as the first African American president of the American Association for Justice.  He possesses over 35 years of legal experience and currently handles a wide variety of complex personal injury cases. Mr. Hailey is recognized nationwide as a trailblazer of justice and change. In 2000, Mr. Hailey traveled to South Africa to assist in the initial formation of the South African Trial Lawyers Association, which was the first organized bar in South Africa after it approved its new constitution under President Mandela. The Minority Caucus of the AAJ honors the accomplishments and trial advocacy skills of Mr. Hailey by providing annual scholarship.  
This May, AAJ's Minority Caucus will award one $5,000 scholarship to a minority law student who is entering his or her 1st, 2nd, or 3rd year of law school.  By awarding one deserving student the Richard D. Hailey Scholarship, they hope to accommodate a student of color by providing financial assistance to further develop his or her educational growth.
Applicants for the scholarship should demonstrate the following criteria:
·         Exhibit a strong interest in trial advocacy;
·         Express a desire to represent those who have been injured by negligence or misconduct of others; 
·         Promote accountability and safety;
·         A commitment to AAJ and dedication to its mission through involvement in the AAJ student chapter and Minority Caucus activities; and
·         A financial need for the scholarship.
Each application must include the following:
·         A resumé;
·         A 500-word essay explaining how you meet the scholarship's criteria;
·         Up to three (3) letters of recommendations from a faculty adviser, trial advocacy professor, dean, AAJ member, or trial lawyer; and
·         A completed form verifying your student status. See Attached Form.  
Please Note: Every applicant must be an AAJ law student member (https://www.justice.org/membership/join-american-association-justice) and enrolled in an ABA accredited law school. Incomplete applications will not be considered.
For all students who apply, please note that following the announcement of the winning scholarship recipient, he or she must attend the AAJ Annual Convention in San Diego, California from July 27th – 30th to receive the award.  Travel and accommodations will be provided.
Please submit all membership applications to: 
OR
AAJ Membership Department 
777 6th Street NW
Suite 200
Washington, DC 20001
For more information, contact the AAJ Membership Department at membership@justice.org. 
Award Amount: $5,000
Application Information Here
Lemberg Law $1,250 Law School Scholarship
---
​
Deadline: December 10, 2019 
The most successful attorneys in the history of the United States have had two key attributes in common – deep knowledge of the nuances of the law and an unshakeable belief in the nobility of the legal profession.
Sergei Lemberg, Lemberg Law's managing attorney, knows this well. He founded Lemberg Law more a decade ago, after having spent many years working in large law firms managing huge caseloads and busy schedules. After launching his own firm, Sergei Lemberg mastered the nuances of lemon law, the Fair Debt Collection Practices Act, and wage and overtime law, among others. He and his team exemplify the nobility of the legal profession by fighting for consumers' rights and facing down large corporations. It's for this reason that he is committed to encouraging those training for the legal profession to follow in his footsteps.
Lemberg Law is offering a $1,250 scholarship to a law student who fosters an understanding of consumer law.
Deadline: December 10, 2019 
Award Amount: $1,250
Application Information Here
​
Morgan & Morgan's $5,000
FOR THE PEOPLE Scholarship

​
Deadline: December 1, 2019 
For 30 years, Morgan & Morgan attorneys have dedicated their work to being "for the people," but this has been a commitment that extends beyond the courtroom.
Our core philosophy is that we don't shy away from a challenge. We do what's necessary in the fight for justice — whether that means winning large jury verdicts against big corporations and insurance companies, standing up against unscrupulous employers, or advocating for civil rights. And it doesn't stop there.
We want to inspire young lawyers to approach their careers with the same mindset. Our $5,000 For The People Scholarship will be awarded to an individual who is accepted or currently enrolled in law school and is driven to fight for those who need it most.
Scholarship applicants will be evaluated primarily on the quality of their answers, but also on their creativity.
SUBMISSION REQUIREMENTS
Applicants will submit an essay addressing the following question:

What does "For The People" mean to you and how would you apply that in your legal career?
ESSAY SUBMISSIONS
The essay must be between 700 and 800 words.

Applicants must submit their applications via this form.
Deadline: December 1, 2019 
Award Amount: $5,000
​