Outside Scholarships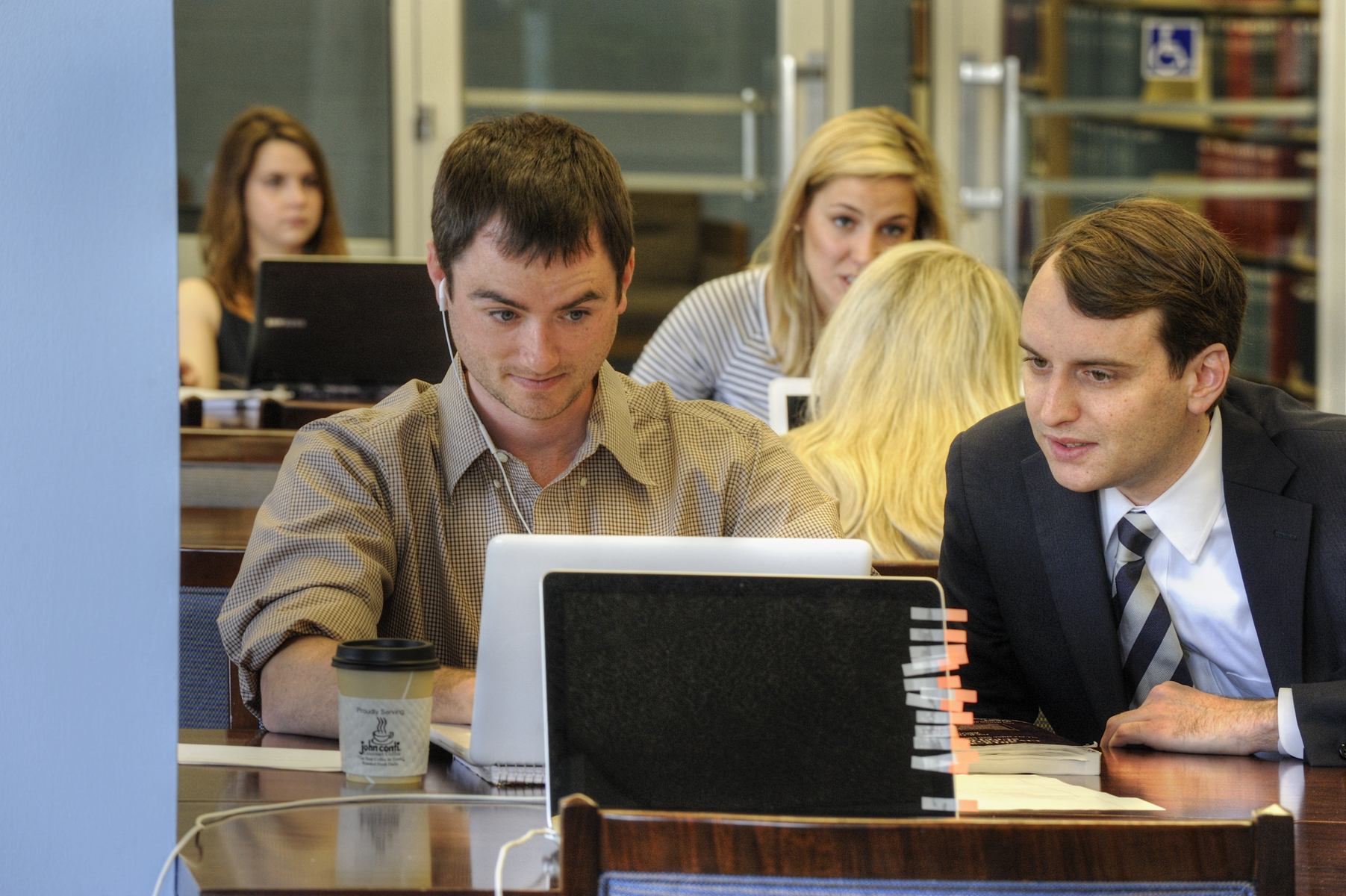 Page updated Feburary 2017. Scholarships are organized by date of deadline.
​
---
Parentinn Scholarship
Deadline: February 28,2017
Overview: 
Here is the list of our requirements:
Applicant must be University of Kentucky College of Law student.
Applicant must write an article of 600-1000 words on the topic "Why is it important to stop cyberbullying?"
Deadline: February 28, 2017 
Award Amount: $1,000
Application Information Here
---
Fall 2017 Entering 1L Scholarship: Bley & Evans Scholarship
Deadline: May 1, 2017
Overview: Bley & Evans Trial Attorneys is pleased to announce the availability of a scholarship for first-year law school students, which will be awarded at the beginning of the next academic year (August 2017).
This scholarship is designed to encourage and award creative authorship. Informing various audiences is part of the legal profession. The ability to clearly and accurately relay a message is crucial, whether it is addressed to a person inquiring about legal services, a client, a judge, or a jury.
Scholarship applicants must submit a sample of their writing which has previously been published in a newspaper, magazine, professional blog or academic publication. It is not necessary that the subject matter be related to the law; its primary purpose should be to inform readers.
Deadline: May 1, 2017; Award will be announced June 15, 2017
Award Amount: $1,000
Application Information Here
---
Weiss & Paarz Annual Law Scholarship
Deadline: May 1, 2017
Overview: 
As a law firm that exclusively handles medical malpractice, our attorneys, paralegals, and staff members have dedicated their careers to helping victims of preventable catastrophic injury. Just as we never let a client's financial restrictions get in the way of achieving justice, we firmly believe that no student should be deprived of the opportunity to succeed due to a lack of financial resources.  We are especially interested in young individuals who plan to become lawyers. We are confident in the youth of America's ability to change our world for the better through strong character development, community enrichment, and higher education.
We are thrilled to announce this new scholarship opportunity. Scholarships will be awarded each year to the student who demonstrates all of the following qualities and characteristics:
financial need
exceptional work ethic
strength in the face of adversity
outstanding academic achievement
commitment to the local community and charitable giving
ability to lead others
overall moral character
Students must submit their application by e-mail to Sarah Weiss Rozalis at sweiss@weisspaarz.com by 05.01.17. All applications must include the following:
Curriculum Vitae or Resume listing work experience, educational background, and high school and college grade point average and class rank, if applicable;
Personal Statement, which includes a description of your career goals and what you plan to use the scholarship funding for (2 pages maximum);
Confirmation of enrollment in an ABA-accredited law school or copy of your current student ID; and
Copy of your state ID or driver's license
 
Deadline: May 1 (annually)
Award Amount: $1,000
Application Information Here
---
Peck Law Firm 2017 Scholarship Essay Contest
Deadline: May 31, 2017
Overview: 
This scholarship is open to any American citizen, who will have graduated from high school before July 1, 2017. Only students, who have a 3.0 GPA or higher may apply for this scholarship.  Any student wanting to be considered for the scholarship must complete the on-line application, which appears at the link below. All written scholarship submission materials must be received by 11:59 PM EST on May 31, 2017. The winner will be announced on July 31, 2017 and will receive a one-time award of $2,000. This will be sent directly to the winner's school and can be used for all school-related expenses. 
Deadline: May 31, 2017
Award Amount: $2,000
Application Information Here
---
Bankruptcy Law Center Scholarship Contest
Deadline: June 15, 2017
Overview: 
Student loans have become a serious burden for American families. In 2012, for the first time in history, outstanding student loan debt eclipsed both auto loans and credit card debt. Student loans debt has more than quadrupled in the last Golden-Grad-Student-Loan-Burden decade alone and default rates. More troubling, default rates for student loans are more than three times higher than those for credit cards, and that does not take into consideration the large group of outstanding student loan debtors whose loans are "current" but not being paid due to forbearance, deferment, or other temporary suspension.
Discuss solutions to the student loan crisis. Specifically, do you believe amending the bankruptcy code to allow for discharge of student loans would alleviate the problem? If not, what alternative solutions do you recommend/
The Bankruptcy Law Center will award $1,000.00 to the winning essay.
WHO IS ELIGIBLE?
The scholarship is open to any current 2 year or 4 year college student or law student.
THE ESSAY
The essay must discuss the student loan topic described above. The essay should be at least 750 words. Longer submissions are welcome.
A $1000 scholarship will be awarded to one college/university student in the United States. The winner will be selected based on overall writing ability, argument presentation and persuasion.
Deadline: June 15, 2017
Award Amount: $1,000
Application Information Here
---
Gerben Law Firm, PLLC Education Scholarship
Deadline: July 31, 2017 (yearly)
Overview: ​Gerben Law Firm, PLLC is a trademark law firm that specializes in trademark law, handling a range of services like trademark search, trademark registration, trademark monitoring, trademark renewals and litigation. 
Being a trademark law firm and walking the paces of schooling, we understand the significant financial investment law 
school can be. We're offering University of Kentucky Law Students an annual scholarship to help with those costs. We're also offering time that can be spent with attorneys at Gerben Law Firm to answer any questions and understand the daily walk. We're excited to offer this to UK Law Students!
Deadline: July 31, 2017
Award Amount: $2,500
Application Information Here
William W. Hurst Law Scholarship
Fall Deadline: July 31, 2017
Spring Deadline: December 20, 2017
Overview: 
The Law Office of William W. Hurst, LLC offers two $1,000 scholarship each year to students who have an interest in pursuing a career in law. We award one scholarship for the Fall semester and another for the Spring. Preference will be given to residents of Indiana and those entering their first year of law school, however others are encouraged to apply.
Fall Deadline: July 31, 2017 
Spring Deadline: December 20, 2017
Award Amount: $1,000
Application Information Here