Outside Scholarships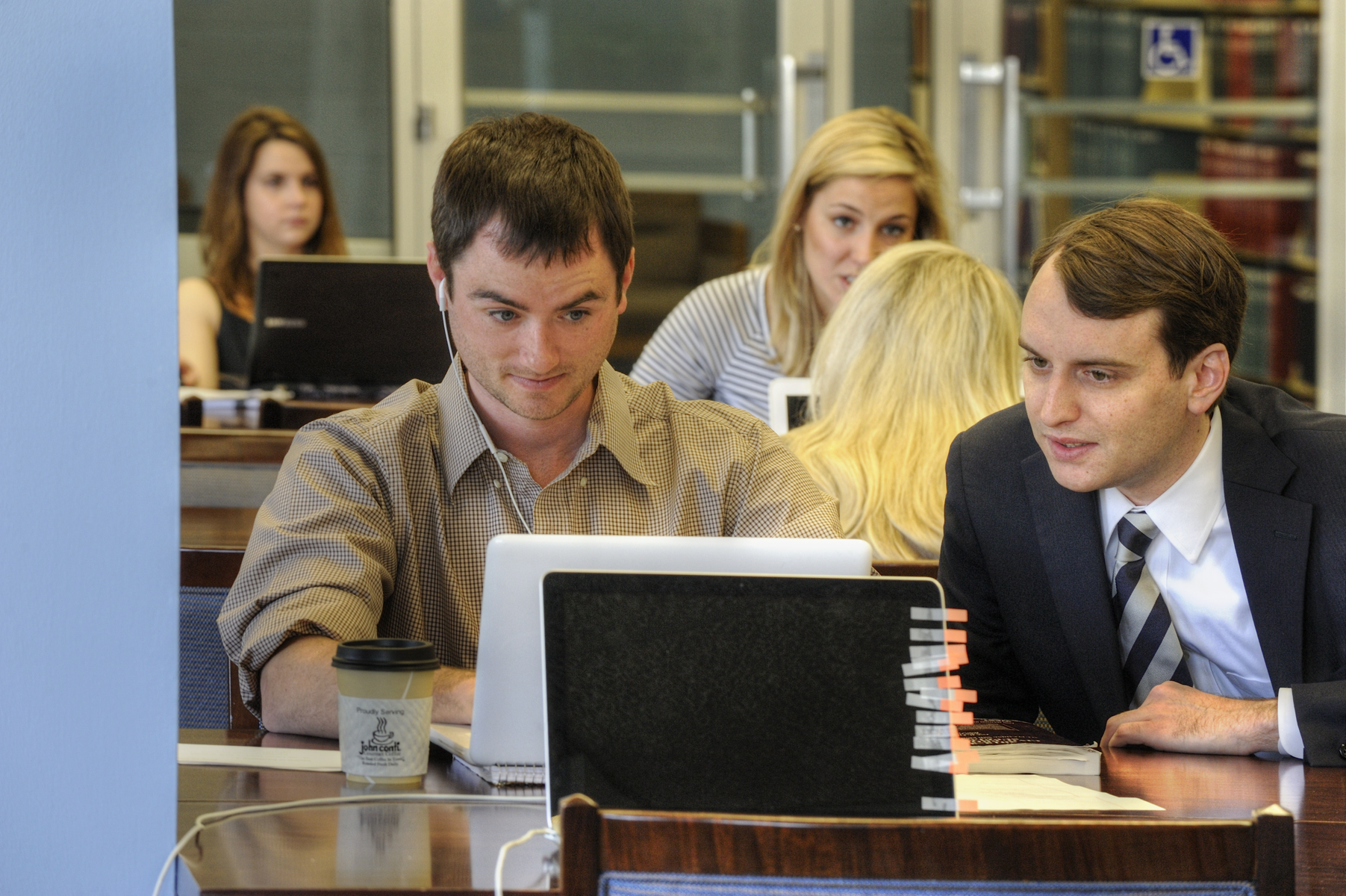 $1000 FAIR CASES LAW GROUP SCHOLARSHIP
Deadline: December 31, 2020
Fair Cases Law Group, a Los Angeles Personal Injury Law Firm, is pleased to offer an annual $1,000 scholarship to a student who is currently attending or planning on attending law school.
Scholarship of 

$1,000

 will be awarded annually
Once a winner has been selected, the scholarship award will be given to the student directly and is to be used for academic tuition only.
Application and supporting material must be 

submitted on or before December 31, 2020. 

Scholarship winner will be notified prior to January 31st annually.
Candidates who are offered The Fair Cases Law Group Scholarship must agree to the terms and conditions listed in order to receive the scholarship.
Submit a brief essay between 350 to 700 words detailing your vision for your future, including an explanation of short-term and long-term goals, and how a J.D. degree will help you get to where you want to go. 
APPLICATION REQUIREMENTS:
Completed Application

Essay
Current college or graduate school transcript or, if not already enrolled, your acceptance letter to a college or law school.
Proof of at least a 2.5 GPA
Candidates must "Like" the Fair Cases Law Group Facebook Page & "Share" the official Scholarship Link
Candidates should follow the Fair Cases Law Group Instagram page to see the announcement regarding the winners
Deadline: December 31, 2020
Award Amount: $1000
            The Dominguez Firm Legal Scholarship Award
Deadline: December 31, 2020
The Dominguez Firm, LLP proudly supports the education and wellbeing of future generations in their pursuit of personal success. Attorney Juan J. Dominguez, the founder, CEO and managing partner of The Dominguez Firm, is passionate about educating students to ensure a bright future for our communities throughout California, across this country and abroad. The firm has a long and proud history of community involvement with charitable causes. Leading by example, the firm sponsors the below scholarships in hopes to encourage similar minded students to give back to their communities after completing their education.
Scholarship Eligibility
The Legal Scholarship Award will be presented to a worthy student accepted into or currently enrolled in law school. This $2,500 scholarship recognizes that individual's academic achievements and unique goals despite their struggles or challenges.
General Rules:
Student must be a US citizen or a permanent resident;
Student must be either accepted or currently enrolled in law school;
Student must have a cumulative GPA of 3.0 or higher;
Student must demonstrate involvement in community activities;
Candidates should follow us on social media to stay updated regarding the winner.
Application Requirements:
Students must submit an essay between 500-700 words and/or a 1-2 minute video about themselves and why they chose to attend law school/become an attorney. Graphic and creative presentations are welcomed. Students should describe their desire to use the legal system to help others or improve society.
Students must send an unofficial copy of their school transcripts.
Deadline: December 31, 2020
Award Amount: $2500
​
The Blanch Law Firm Scholarship Award
​
​
Deadline: 
Rolling - Submissions due within 14 days of receipt of assignment.
ELIGIBILITY
The contest is open to all students. Ambitious applicant are permitted to submit multiple articles. No co-authored essays are accepted.
REQUIREMENTS
Essays should have a minimum of 2,500 words. Links to all sources must be included in a footnote.

Entrants may seek general feedback on their draft essays from professors, or colleagues. An essay submitted to the competition, however, must be entirely the entrant's own work product and may not be written or edited by any other person.

The essay should be typewritten, double-spaced on 8 1/2″ x 11″ pages. The number of words on each page should be entered on the bottom right hand corner of each copy. The total number of words should be entered on the last page. In computing the number of words, all articles and prepositions should be counted. Count numbers and abbreviations as words. For example, F.2d = 1 word; 746 F.2d 619 = 3 words.
FINANCIAL AWARD
* Cash awards totaling $5,000.

* Authorship – publication credit

* An opportunity to come work with our lawyers in New York City for a one day.
Deadline: Rolling - Submissions due within 14 days of receipt of assignment.
Award Amount: $5,000 
Application Information Here​
---
RICHARD D. HAILEY SCHOLARSHIP
The American Association for Justice's (AAJ) Minority Caucus is pleased to announce that they will award one law student the RICHARD D. HAILEY SCHOLARSHIP.
In 1997, Mr. Hailey was appointed as the first African American president of the American Association for Justice.  He possesses over 35 years of legal experience and currently handles a wide variety of complex personal injury cases. Mr. Hailey is recognized nationwide as a trailblazer of justice and change. In 2000, Mr. Hailey traveled to South Africa to assist in the initial formation of the South African Trial Lawyers Association, which was the first organized bar in South Africa after it approved its new constitution under President Mandela. The Minority Caucus of the AAJ honors the accomplishments and trial advocacy skills of Mr. Hailey by providing annual scholarship.  
This May, AAJ's Minority Caucus will award one $5,000 scholarship to a minority law student who is entering his or her 1st, 2nd, or 3rd year of law school.  By awarding one deserving student the Richard D. Hailey Scholarship, they hope to accommodate a student of color by providing financial assistance to further develop his or her educational growth.
Applicants for the scholarship should demonstrate the following criteria:
·         Exhibit a strong interest in trial advocacy;
·         Express a desire to represent those who have been injured by negligence or misconduct of others; 
·         Promote accountability and safety;
·         A commitment to AAJ and dedication to its mission through involvement in the AAJ student chapter and Minority Caucus activities; and
·         A financial need for the scholarship.
Each application must include the following:
·         A resumé;
·         A 500-word essay explaining how you meet the scholarship's criteria;
·         Up to three (3) letters of recommendations from a faculty adviser, trial advocacy professor, dean, AAJ member, or trial lawyer; and
·         A completed form verifying your student status. See Attached Form.  
Please Note: Every applicant must be an AAJ law student member (https://www.justice.org/membership/join-american-association-justice) and enrolled in an ABA accredited law school. Incomplete applications will not be considered.
For all students who apply, please note that following the announcement of the winning scholarship recipient, he or she must attend the AAJ Annual Convention in San Diego, California from July 27th – 30th to receive the award.  Travel and accommodations will be provided.
Please submit all membership applications to: 
OR
AAJ Membership Department 
777 6th Street NW
Suite 200
Washington, DC 20001
For more information, contact the AAJ Membership Department at membership@justice.org. 
Award Amount: $5,000
Application Information Here
             The Idaho Advocates Scholarship
Deadline: January 31st - Fall Term
                 June 30th - Spring Term
Here at the Advocates, we are committed to improving ourselves and our communities. One of the best ways to do this is through continuing education. We understand that law school can place a tremendous financial strain on both law students and their families.  To help with the costs of attending law school, we are offering the Idaho Advocates Scholarship. For further information about what to include in the essay submit to The Advocates, please visit our car accident page.
Scholarship Eligibility
All current or prospective students must be enrolled in an accredited law school located within the United States.
Scholarship Application:
Write a 300-500 words essay on the following topic:
What is the most common cause of distracted driving? How many car accidents are caused by distracted driving? What can you do to help prevent distracted driving?
Essays should follow a basic essay and paragraph format including an introduction with a thesis statement, body paragraphs, and a conclusion. Bibliography must be included. 
Scholarship Terms and Conditions:
By submitting your essay, you agree to our terms, namely all the rights of ownership to the Advocates, regardless if you are selected as the scholarship recipient or not. We reserve the right to republish all submitted essays.
We will not provide this information to any 3rd party. Your name and the name of your school may be used if you are selected as a prizewinner, or if you are part of our honorable mentions.
If you do not fill out all necessary information, you will forfeit your consideration for this scholarship.
As previously mentioned, if you are selected as the prizewinner, we will contact you through email or phone, and the award will be sent to your accredited institution.
If you are selected as the scholarships winner, we will contact you for a profile photo to be included with your scholarship on our scholarship page.
Deadline: January 31st - Fall Term
                 June 30th - Spring Term
Award Amount: $1000 offered biannually
$1000 ARASH LAW SCHOLARSHIP

​
Deadline: June 1, 2020 
Arash Law, one of California's premier injury law firms has always been dedicated to helping the next generation of law students and future attorneys to success. Arash Law has always perceived monetary concerns as an unnecessary obstacle to succeeding as an attorney.
Exceptional students should worry about nothing more than studying to reach their goals in the field of law. When those students merely want to help others such as car accident victims through the maze that is the legal system, they should not be barred simply because of a lack of funds.
When a student demonstrates that they are dedicated to becoming a professional in the field of law, they are devoting their lives to something they believe it. The choice to become an attorney at law is not the most affordable decision to make. That is why Arash Law is ready to help and encourage such choices by potential law students.
This $1000 scholarship is an offer for all current University students enrolled in law school or hoping to do so in the future. Ideally, the scholarship funds should be used to pay for qualified expenses such as tuition, books or on-campus room & board for the 2019 school year.
This 2019 Scholarly Law Student Scholarship Award will be awarded to the one deemed most worthy out of all that apply. This recognizes that student's potential and achievements in academics. It is our way of giving back to the community and rewarding the student for their efforts.
Guideline Requirements for Arash Law Scholarship
All applicants must be a US citizen or a permanent resident.
All applicants are required to have a cumulative 2.5 GPA or better.
All applicants must have at least one semester of school left to complete.
All applicants must be active in the community.
Student Eligibility Requirements
Applications must be submitted with a 500 word essay describing which field of law they're interested in pursuing and why, plus what they plan to do with their degree.
All applicants must submit a unofficial transcript.
Deadline: June 1, 2020 
Award Amount: $1,000
The 2019 Law101.Com Scholarship​
Deadline: June 1, 2020
Scholarship Details and Guidelines
Students can be attending or planning to attend any graduate law school in the United States.
To receive scholarship funds, you must be living in the United States (with a U.S. mailing address) at the time of the scholarship's due date.
As proof of your status as a graduate-level law student, you will need to submit a digital copy of your acceptance letter—complete with the college letterhead—from that college.
Essay Topic
To apply, you'll need to submit a 2,000-2,500 word essay on the following topic:
Select any controversial legal topic that has been trending on the news and defend your stance on the matter from a strictly objective legal perspective.


Application Instructions

To submit your application and essay, you must send us the following items: 

Your completed essay
A digital copy of the acceptance letter from your graduate-level law school verifying your status as a student
A resume or 1-page biography about yourself

Your essay MUST be attached as either a .DOCX or .PDF file format. Please adhere to MLA formatting guidelines (12 pt. font, Times New Roman or another easily-legible font, double-spacing, etc.) when submitting your essay to us and cite any sources used in your essay.

Email all items to

admin@laws101.com

with the subject line,

"Spring 2020 Scholarship Application"

. In the body of your email, include your name, physical mailing address, phone number, and the name of your law school.
Deadline: June 1, 2020
Award Amount: $2,500
Application Information Here
           MICHIGAN AUTO LAW DIVERSITY SCHOLARSHIP   
Deadline: June 1, 2020 
As part of our commitment to diversity, Michigan Auto Law is pleased to sponsor an annual Scholarship Program to provide financial support to students who contribute to the diversity of the law school student body as they pursue their legal career.
Eligibility and Selection criteria includes:
The scholarship program is open to students currently in their first or second year of law school as well as students entering law school in the fall of 2020
Recipient is a member of an ethnic or racial minority or demonstrates a defined commitment to issues of diversity within their academic career
Recipient is a U.S. citizen accepted to or currently attending an accredited law school within the United States.
Academic achievement as reflected by an undergraduate cumulative minimum 3.0 GPA
Application Requirements – Application Deadline: June 1, 2020
The Michigan Auto Law Scholarship Program is a competitive process. Applicants must submit the following items:
A completed application (see below)
An unofficial copy of an academic transcript with your student name and college name
If entering law school in the fall of 2020, an unofficial transcript from your undergrad college and a copy of your acceptance letter to law school
A typed essay no more than three pages long describing your efforts to encourage greater racial or ethnic diversity within the student body of your law school and/or undergraduate program
The winner of the 2020 scholarship will be announced in August of 2020.
Deadline: June 1, 2020 
Award Amount: $2,000
​
         LMJ SCHOLARSHIP   
Deadline: June 17, 2020 
LMJ Scholarship Background
In 2004, MCCA established the LMJ Scholarship Program, and awarded the first scholarships in 2005. The LMJ Scholarship is a diversity pipeline program that seeks to nurture the academic and professional careers of outstanding law students. The scholarship is open to women and diverse students who have: been accepted to an ABA-accredited law school on a full-time basis; an outstanding or promising academic record; an interest in corporate law; demonstrated community service and leadership qualities; a financial need; and a commitment to diversity, inclusion and equity. The LMJ Scholarship grants scholarships of $10,000 to students for their first year of law school. In addition to financial support, LMJ scholars are connected with peers, alumni, and mentors, who are available to provide professional support, such as guidance on addressing academic or personal obstacles that arise over the course of their legal career.
Who Is Eligible To Apply?
Applicants must meet the following criteria to be eligible:
Proof of acceptance into an ABA-accredited U.S. law school for a full-time Juris Doctorate Program (Fall 2020)

(NOTE: LLM students, part-time students, and students pursuing dual degree programs are ineligible.)

An undergraduate cumulative GPA of 3.2 or higher 
2020 Free Application for Federal Student Aid (FAFSA) Form

(NOTE: Deferred Action for Childhood Arrivals (DACA) students with an issued social security number must submit a completed FAFSA form. DACA students who were not issued a social security number must provide proof of DACA status in lieu of the FAFSA form.) 

An interest in corporate law, including an interest in working in a corporate law department and/or law firm
An interest in diversity and inclusion
Demonstrated community service and leadership qualities
Deadline:June 17, 2020
Award Amount: $10,000
Application Information Here
                             PURSUING LAW SCHOLARSHIP 
DAGNY JOHNSON LAW GROUP
Deadline: December 1, 2020 
Our firm is committed to helping those that need appropriate representation. Dagney Johnson Law Group is interested in providing individuals with high-quality legal services, and seeks to support law students that share a similar vision of helping others.
SCHOLARSHIP CONTEST OVERVIEW
We are asking students to write a 300-400 word essay about the following:
Why did you choose to pursue a career in law?
We want students to describe any influences and experiences that shaped them into wanting to enter the legal profession. Students are encouraged to explain what they want to achieve once they become practicing attorneys as well.
ELIGIBILITY REQUIREMENTS
Applicants must be enrolled or accepted into a law school in the United States as of the fall 2020 semester.
Deadline: December 1, 2020 
Award Amount: $2,500