2015 Hall of Fame Inductee
John G. Heyburn II*
Class of 1976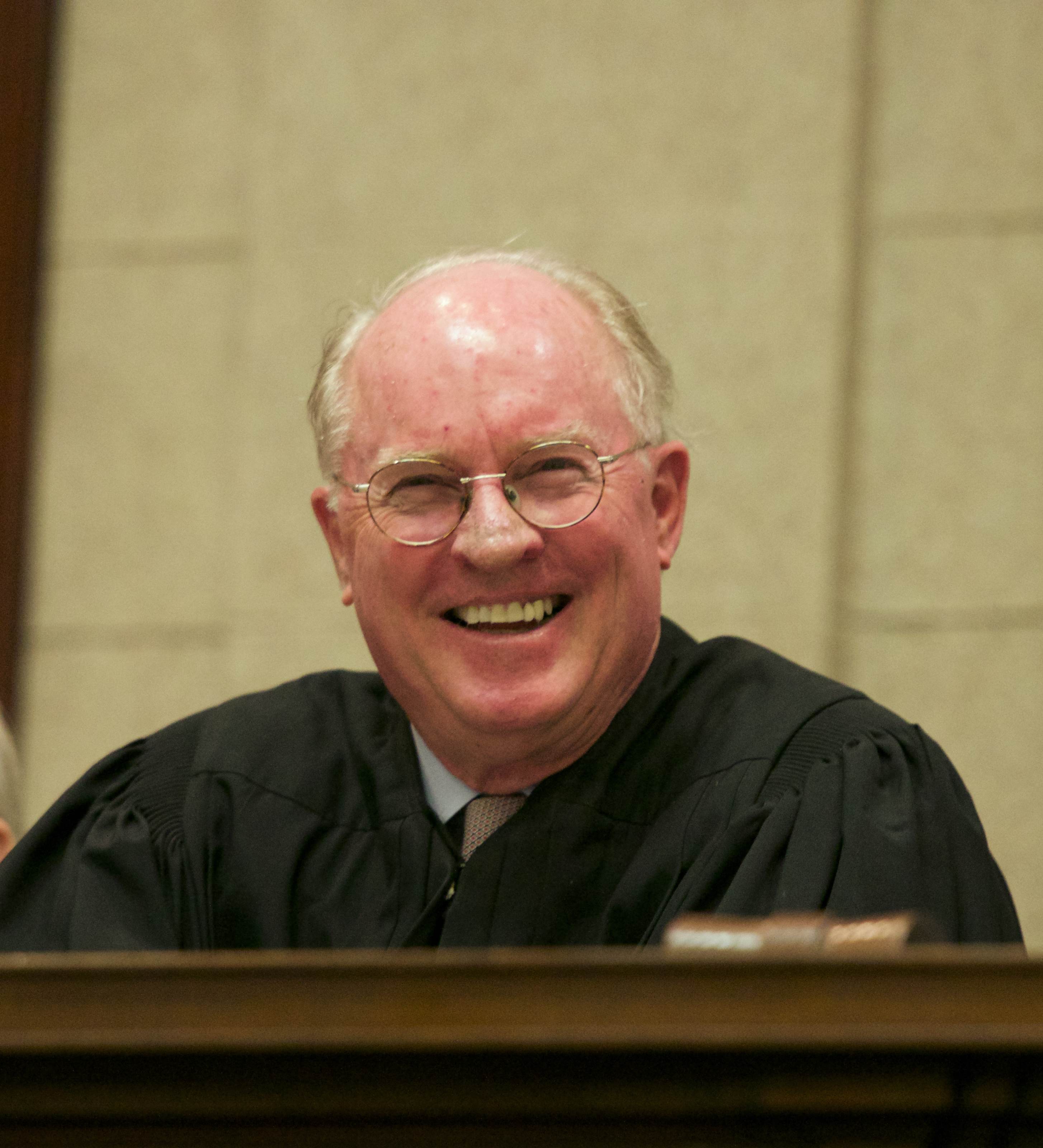 In 1992, the Honorable John G. Heyburn II was nominated to the United States District Court for the Western District of Kentucky by President George H. W. Bush on the recommendation of U.S. Senator Mitch McConnell.
Judge Heyburn graduated from the University of Kentucky College of Law in 1976 after graduating from Milton Academy (1966) and Harvard University (1970). In law school, he was a runner-up in the Sixth Circuit Moot Court Competition and a member of the Order of Barristers. He later served as President of the Law School Alumni Association and established the Henry R. Heyburn Alumni and Public Service award to honor his father, a founder of Brown, Todd and Heyburn, political and civic leader, state senator, and World War II Veteran who earned both a Silver Star and a Bronze Star. Judge Heyburn began his legal career at Brown, Todd and Heyburn where he specialized in commercial litigation and was a partner.
Judge Heyburn has been described as a master of the courtroom, a delightful colleague, an artful chief judge, a leader in the nation's judiciary budget process and a force of nature in the development of procedures to manage the nation's most complex and intractable lawsuits. He presided over thousands of cases including some of the most controversial issues facing the courts today dealing with recognition of same sex marriages, restrictions on access to abortion and infringements on the First Amendment's guarantees. No matter the topic, his opinions reflected his unshakeable sense of fairness, respect for litigants, and commitment to clear logical and thoughtful rulings. His unfailing passion for the rule of law and dedication to improving all entities with which he was associated caused him to rise to national leadership in the federal judiciary, serving as Chairs of the Budget Committee (1997-2005) and Judicial Panel for Multidistrict Litigation (2007-2014).
For nearly four years, he continued to advance his full case load while undergoing treatments for cancer. He approached his illness with the qualities that had so consistently governed his life: intelligence, courage, realism, gratitude, and sometimes against all odds his trademark sense of humor. On April 29, 2015, he succumbed to complications of his treatment, leaving behind a living legacy of his loving wife, two sons, extended family, law clerks, and the institutions he served and worked to make better.
*Honored Posthumously