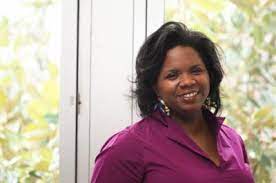 UK Rosenberg Law Professor Melynda Price Interviewed About the Meaning of Juneteenth
Juneteenth: A 'beautiful story' of liberty
UK Rosenberg Law Professor Melynda Price was recently interviewed by The Center for Public Integrity about the meaning of Juneteenth.
Excerpt: 
When Melynda Price thinks of Juneteenth, she thinks of hope. She thinks of home. She thinks of heritage.
A legal scholar at the University of Kentucky, Price is a fifth-generation Texan whose great-great-grandmother was enslaved in Southeast Texas.
President Abraham Lincoln's Emancipation Proclamation in January 1863 declared more than three million enslaved people living in the Confederate states free. Still, it was not until Union soldiers arrived in Galveston, Texas, on June 19, 1865, that the last enslaved U.S. populations were informed of their freedom. 
Juneteenth commemorates that day.
Price's family was among those enslaved for more than two years after the proclamation. Her mother's grandmother was her first U.S. ancestor to be born emancipated.
"Everyone in my family said that she was born two days after the slaves were set free [on Juneteenth], and that was kind of the lore of how we understood emancipation and the distinction between being free and being not free," Price said.
Millions of Black Americans have long celebrated Juneteenth, and President Joe Biden signed legislation last year establishing it as a federal holiday.
Price, the Williams J. Matthews Jr. Professor of Law and director of the Gaines Center for Humanities at the University of Kentucky, spoke to Public Integrity about her family's history and how she hopes the Juneteenth holiday will shape discussions about the nation's legacy of slavery.
Read the article here.