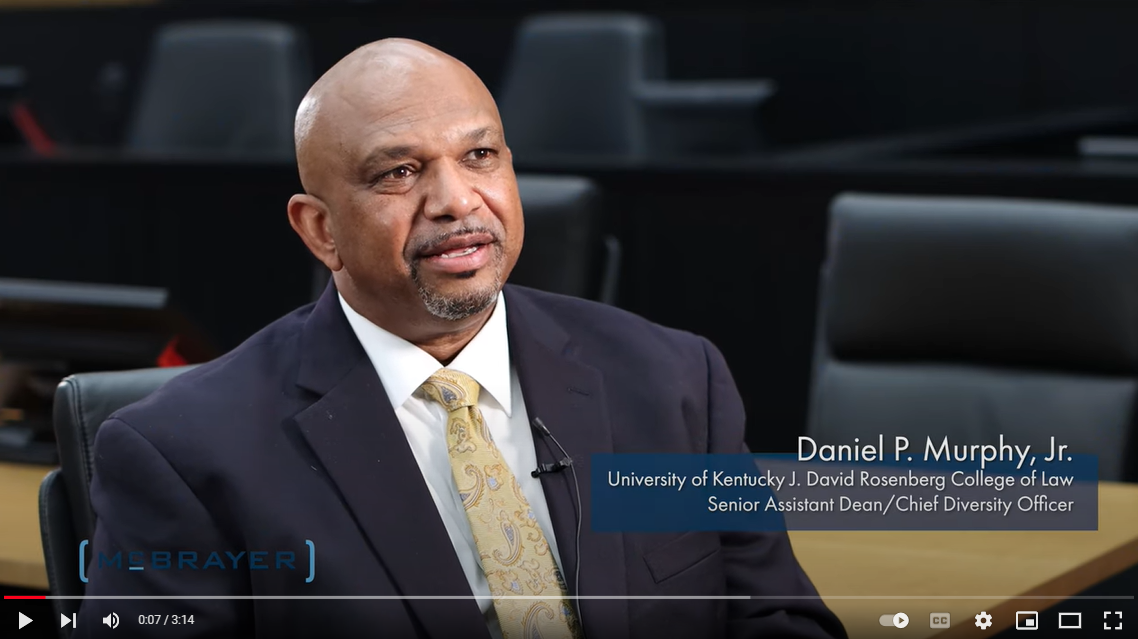 McBrayer Law Firm Partners with UK Rosenberg Law
Watch video linked below to learn more about this initiative
Click here to watch a video about the McBrayer visitorship program.
McBrayer PLLC recently partnered with the University of Kentucky J. David Rosenberg College of Law to provide an incoming law student a two-week summer opportunity to experience the day-to-day practices and operations of a law firm.
The collaboration is part of the law school's Bridging the Gap to Success initiative that aims to enhance not only diversity in the legal profession but also opportunities for success for lawyers who support the compelling interest of having a diverse legal profession.
The McBrayer visitorship gives an incoming law student from a diverse background, ideally a first-generation college graduate, an immersive experience in the firm, said Daniel P. Murphy Jr., UK Rosenberg Law senior assistant dean and chief diversity officer.
The selected student gets "an idea of what the practice of law is like before they enter law school and, with that two-week program, we also offer a stipend to help that student," said James H. Frazier II, managing member of McBrayer PLLC.
UK Rosenberg Law student Anjuli Alameddine was selected for the 2021 program. Alameddine said she applied for the program because it offered more than scholarship money.
"This one piqued my interest because it had experience attached to it," she said.
Alameddine said she visited Frankfort, Kentucky, the state's capital, learned more about how the government works, and watched a murder trial.
"Our mission here, at the college, is to prepare our students to be leaders across the country and across the Commonwealth," Murphy said. "This visitorship, as we work to prepare our students, fits exactly the mission of what we try to do at UK Rosenberg College of Law."
Frazier said the program allows the firm to get to know exceptional students they wouldn't have otherwise met.
"So, in my opinion, this is a win-win for all of us, but truly the law firm actually gets the best reward," he said.