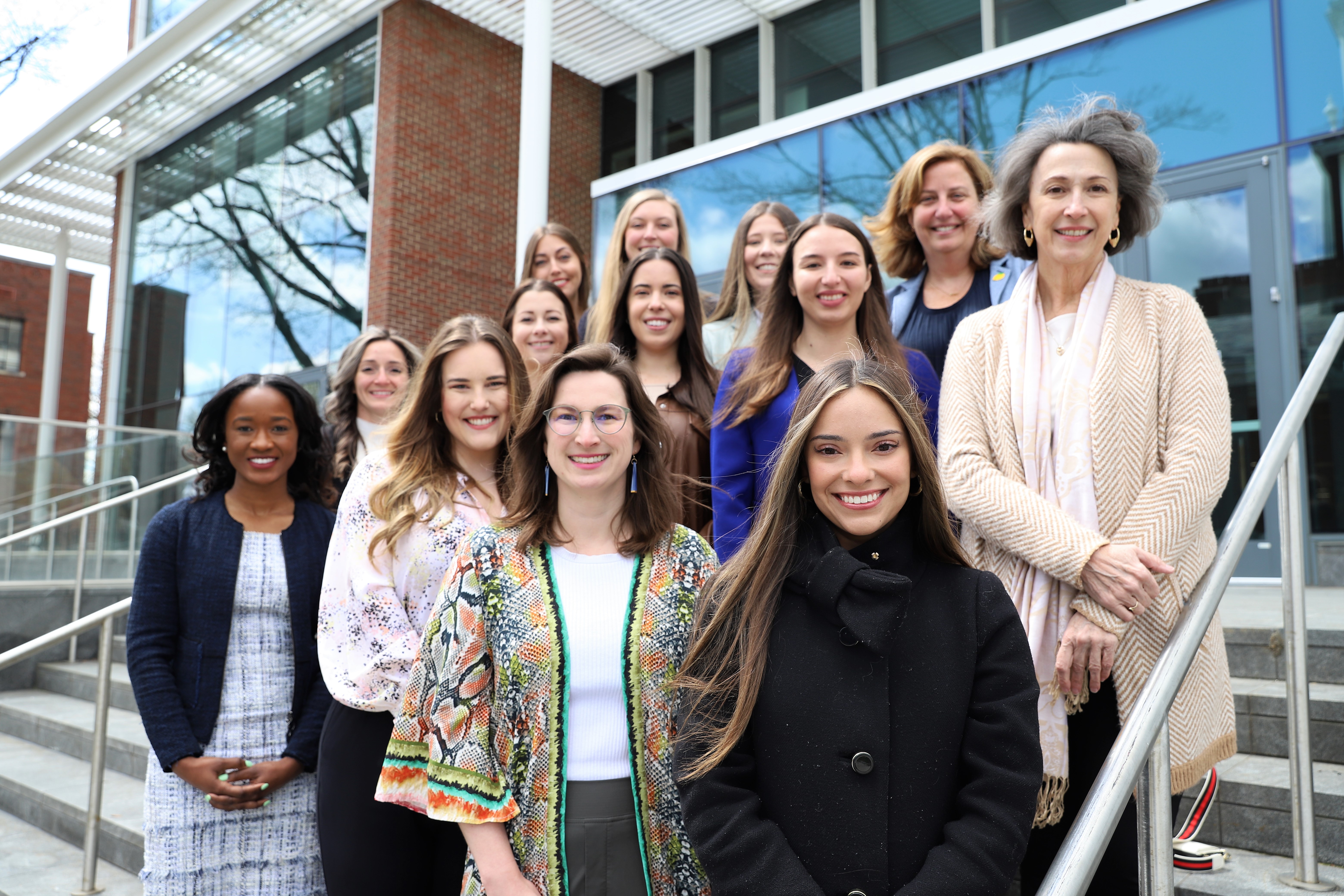 Recognizing Women Leaders at UK Rosenberg Law
In an effort to recognize women leaders at the University of Kentucky J. David Rosenberg College of Law, Dean Mary J. Davis recently gathered with Associate Dean for Academic Affairs Jennifer Bird-Pollan and many of the women who led student organizations during the 2021-2022 school year.
"This school year saw some exceptional women leaders at the UK Rosenberg College of Law, including women of color leading both our law journals, and women leading Moot Court, Trial Advocacy Board, and the Student Bar Association. As the first woman to lead the college as dean, it was important to me to celebrate their hard work over the last three years and commemorate their contributions to our College and wish them the best as they graduate and continue to lead in our communities," Davis said.
Kentucky Law Journal - Kelly Daniel
The Kentucky Journal of Equine, Agriculture, & Natural Resources Law - Jocelyn Lucero
Trial Advocacy Board - Elizabeth Goss
Moot Court - Sarah Cooley
American Constitution Society - Molly Crain
Appalachian Law Caucus - Tori Wells
Black Law Students Association - Kennedy Weathers
Law Student Veterans - Gabby Castro
Student Bar Association - Corey Samples
Women's Law Caucus - Kaci Christopher/Jessica Lewis
Health Law Society - LaShay Byrd
Phi Alpha Delta -  Michaela Taylor
Wellness Club - Ashley Dragan