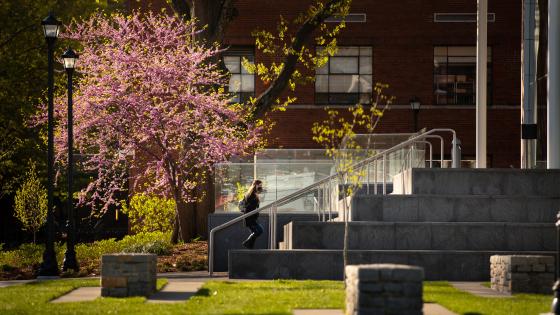 UK Rosenberg Law welcomes international students to apply. Applicants must apply online through the Law School Admission Council (LSAC). International students are considered nonresidents and are eligible for the same scholarship opportunities as nonresident U.S. citizens or resident aliens. However, federal financial aid at UK is only available to U.S. citizens or resident aliens.
Transcripts
LSAC's Credential Assembly Service (CAS) will evaluate the credentials of any applicant who attended undergraduate school outside the U.S. or Canada. Please contact LSAC directly if you have questions regarding credential evaluation.
TOEFL
If English is your second language, you must take the Test of English as a Foreign Language (TOEFL) and have the official TOEFL score report mailed to LSAC. Under the TOEFL scoring system, you will be considered to have an acceptable grasp of the English language for the study of law with a score of at least 650 on the paper-based test (PBT), a score of 280 on the computer-based test (CBT), or a score of at least 114 on the internet-based test (iBT).
Qualified international applicants should apply via LSAC and choose the proper application type (First-Year, Transfer, Visitor). Please refer to the additional information regarding application requirements in the Apply section for each application type.